FREE TRIAL
We are offering a FREE trial of ANY knee, foot or hand!
Call today at
888-456-7440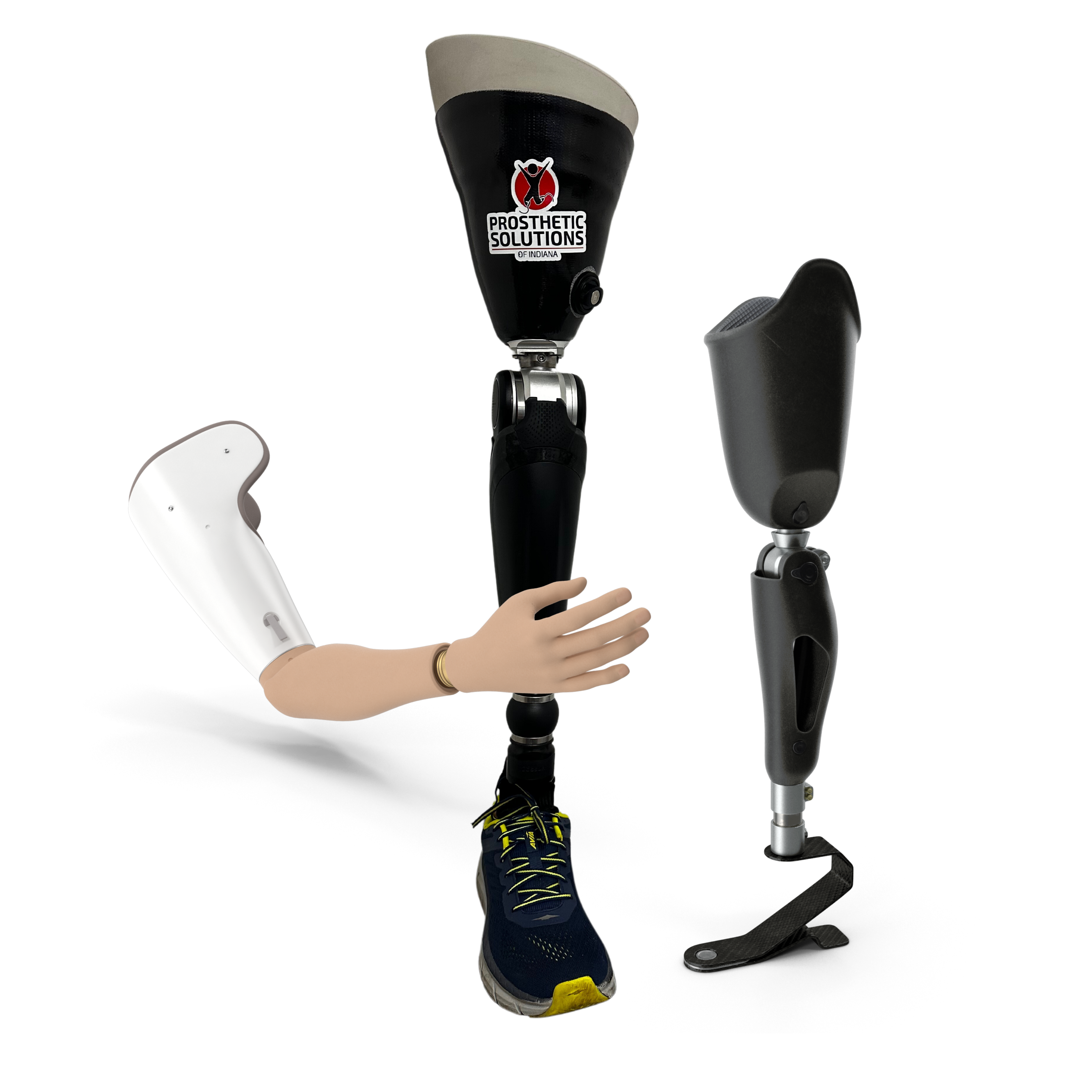 Welcome to Prosthetic Solutions of Indiana
Prosthetic Solutions is a fully functional prosthetic facility that designs and fabricates prosthetic devices in our own facility. For decades, we've developed a reputation of excellence.
The staff at Prosthetic Solutions would like to welcome you to our website. ARTICLES
Vacuum Volume Management System for Transtibial and Transfemoral Prostheses: [...]
Prosthetics

Our team is devoted to making the best possible prosthetics for our patients. We're constantly improving upon our current products and developing new ones. Our customers always come first, so you can expect both a positive and rewarding experience!
Socket Technology

Our technology is second to none. We've built our entire brand around the importance of sockets, and we're not slowing down any time soon. Our superior socket technology is what makes us so unique and synonymous with the industry!

When it comes to our patients' care, we are committed to maximizing their quality of life through the use of state-of-the-art prosthetic technologies that strive to make daily living as easy and comfortable as possible.